Fremont Onsite Truck Repair
Fremont Onsite Truck Repair –

Truck Repair Services – Fremont, CA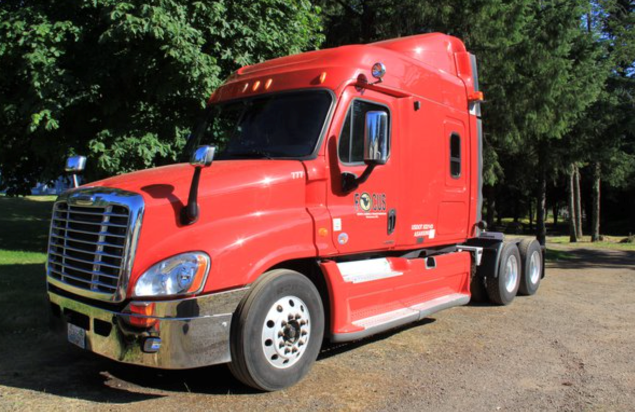 The truck repair can be a costly and time-consuming process. That's why it's important to choose a reputable truck repair shop like Fremont Onsite Truck Repair. We offer reliable, cost-effective truck repair services that will get your truck back on the road in no time. So if you're looking for quality truck repair services, look no further than Fremont Onsite Truck Repair. We'll take care of everything for you.
Call us at (510) 851-9112 today!

About Fremont Onsite Truck Repair
At Fremont Onsite Truck Repair, we have experienced mechanics who will keep your industrial vehicle running smoothly. We fix all kinds of complications with commercial vehicles including semi-trucks, farm equipment, city buses, and more. Our satisfied customers and their positive feedback showcase our excellent service. Relax–whenever you need repairs, we'll take care of it. Plus, rest assured that we always prioritize your needs to keep you driving smoothly down the road.
We treat big and small jobs equally. Whether you need truck engine repair or trailer repair–we can do it all. Plus, if you own multiple trucks that require work, we offer discounts. We understand how frustrating it is when your truck isn't functioning properly. You can have peace of mind knowing that we'll fix the problem quickly so that you can get back to your daily routine.
Fremont Onsite Truck Repair: (510) 851-9112.
Fremont Onsite Truck Repair Services
24/7 Roadside Assistance
If your truck ever breaks down in the middle of nowhere, don't hesitate to give us a call. We have somebody standing by 24/7 who can help you. Whether it's 3am or 6pm, we'll come and get you, fix your truck on site, and send you on your way.
Fast Turnaround
Some other mobile trucking companies will put you at the end of a long line, leaving you to wait days for help. Fremont Onsite Truck Repair has some of the quickest service in the industry and promises to have your truck back on the road fast.
When you call us at (510) 851-9112, you'll never hear somebody say: Yeah, we'll get there tomorrow or maybe the day after. Instead, one of our mobile trucks will be rolling out of the garage to get you the help you need TODAY.
Full Fleet Service & Preventive Maintenance
If you own a trucking company with many vehicles, we have a solution for you. Our preventive maintenance schedules are customizable and can easily be modified to fit any number of trucks. Plus, our experienced technicians will come to your location with the latest tools available to keep your fleet running well. We do things like:
Oil changes

Tune-ups

Cleaning

Brake service

Fluid flushes and refills

Light bodywork

Paint touch-ups
The Fremont Onsite Truck Repair crew are experts in the field who will work on your fleet with ease. When you contact us, a team committed to giving you top-notch service immediately arrives at your convenience. Furthermore, we provide a plethora of services and always answer any questions you may have regarding our abilities.
Brake Service
If you notice your truck's brakes aren't performing optimally, don't hesitate to bring it into Fremont Onsite Truck Repair. The sooner we take a look at the problem, the better chance we have of fixing it quickly and efficiently.
Our truck brake service is the finest around. We know all there is to know about air compressors, foot valves, reservoirs, chambers, shoes, drums and rotors! If something's wrong we can fix it – no problem. And not only do we repair brakes on trucks but trailers too. Keep our number close by so you have us on hand just in case you need us.
Diesel Engine Maintenance & Repair
Our skilled technicians can rapidly and proficiently handle any size diesel engine repair job, from an oil change to a complete engine rebuild. So whether you're at home or work, give us a call and we'll come to your location for quality repairs.
Some of the key components that are included in your Diesel engine are the turbocharger, valve springs, cylinder heads, pistons, cooling jackets and more.
We're experts at keeping them all finely tuned and well oiled. Our service covers all the major brands of Diesel engines, including:
Mack

Volvo

International

Cummins

Kenworth

Peterbilt

Toyota
And more. If you're having trouble with your Diesel engine, give us a call today at (510) 851-9112, and let us get you back on the road.
Gasoline Engine Service
At our truck shop, we have expert mechanics for both gas and diesel engines. If you're having problems with your gasoline engine, please give us a call so we can diagnose the issue and get it fixed quickly. We're experts with all types of gasoline engines, including:
Caterpillar

Ford

Honda

GM

Rembrandt

Jordan
And more. So if your gasoline engine is giving you trouble, don't hesitate to call Fremont Onsite Truck Repair today at (510) 851-9112.
Air Conditioning Repair
A truck's AC system is composed of many sensitive parts that all have to work together perfectly in order for the system as a whole to function. At Fremont Onsite Truck Repair, we understand this—which is why our team offers A/C repair services designed to get your truck back up and running as quickly as possible. We can take care of everything from reattaching hoses to refilling Freon levels. So don't suffer in the heat this summer—let us help you keep your cool today with our comprehensive A/C repair services.
Electrical Issues
Fremont Onsite Truck Repair is the place to go for anything electrical on your 18-wheeler. Our team specializes in charging systems, batteries, wiring, switches and lighting. In addition, we are experts at quickly diagnosing problems so you're not left stranded on the side of the road. We have all the right tools and equipment necessary to fix your truck promptly.
We fix electrical problems for both trailers and cabs – contact us when you need expert care for your heavy-duty vehicle.
Heating
If you're having trouble with your truck's heater, Fremont Onsite Truck Repair will come to investigate and provide a solution so that you can get back on the road quickly.
Fans, coil wiring, hoses, switches, and really, the whole kit and kaboodle of your heating system is in good hands when you call Fremont Onsite Truck Repair at (510) 851-9112.
DOT Inspections
It's a good idea to have your truck examined by professionals on a regular basis. This way, any potential problems can be caught early and fixed before they turn into bigger issues. Additionally, it's important to make sure that your truck meets all Department of Transportation regulations.
We offer comprehensive inspection services that will check every aspect of your truck, including:
The engine

The brakes

The tires

The suspension

The electrical system
And more. If we find anything that needs to be fixed, we'll let you know and take care of it for you. So call us today at (510) 851-9112 and schedule your next inspection.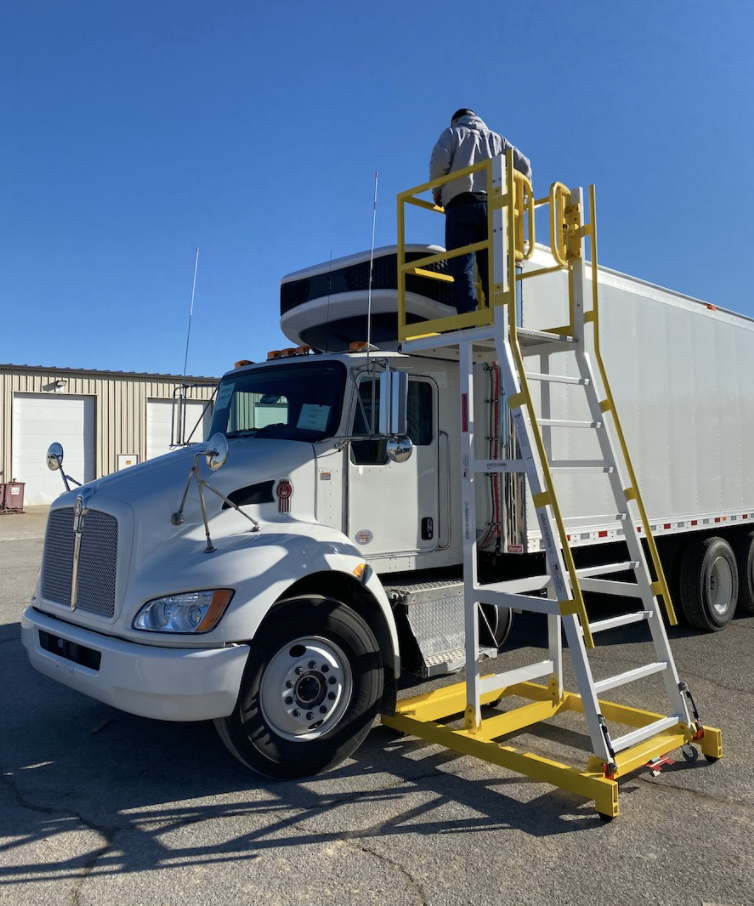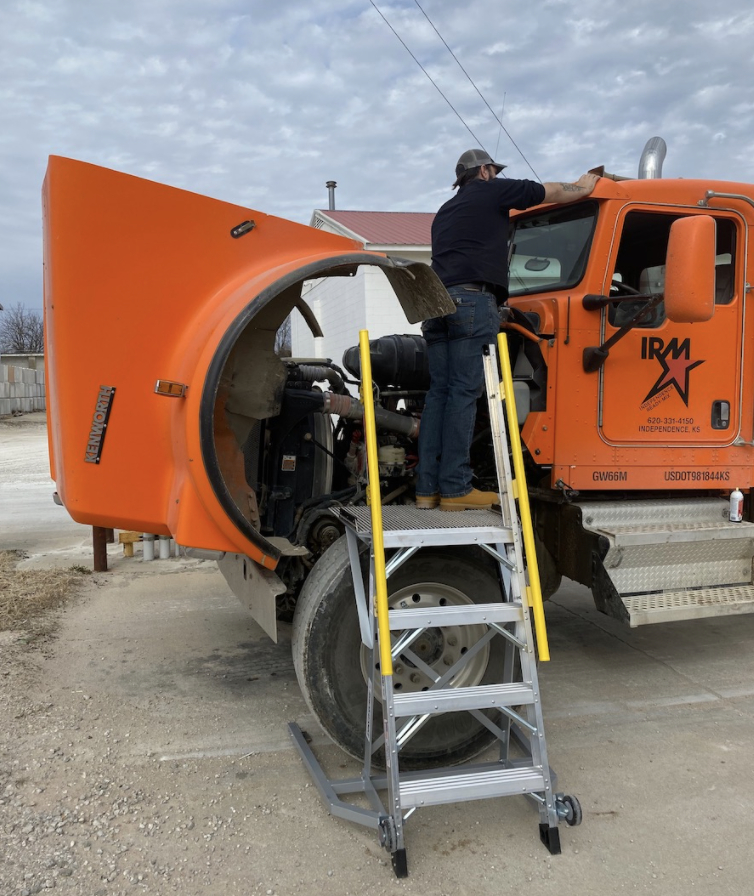 Contact Us Today
Fremont Onsite Truck Repair is here to serve you and keep you on the road. We're available 24 hours a day, 7 days a week for all your truck repair needs, plus emergency roadside assistance. Call us today at (510) 851-9112.